Regarding our expedition, canceling everything two weeks before departure did not seem relevant to me. It was a good decision because, apart from a few diversions to get out of the city escaping from burnt tires blocks, or find the shops closed for the day, or give up the visit of the largest open copper mine in the world (Chuquicamata), our aeronautical activity has been in no way affected by this violence, everyone having an interest in having the airport continue to operate. The glider was parked in a hyper-secure area next to the airliners. A Swiss pilot, impressed by the brutality of the demonstrators during the assault on his hotel, however preferred to shorten his stay and gave up continuing his holiday in Chile.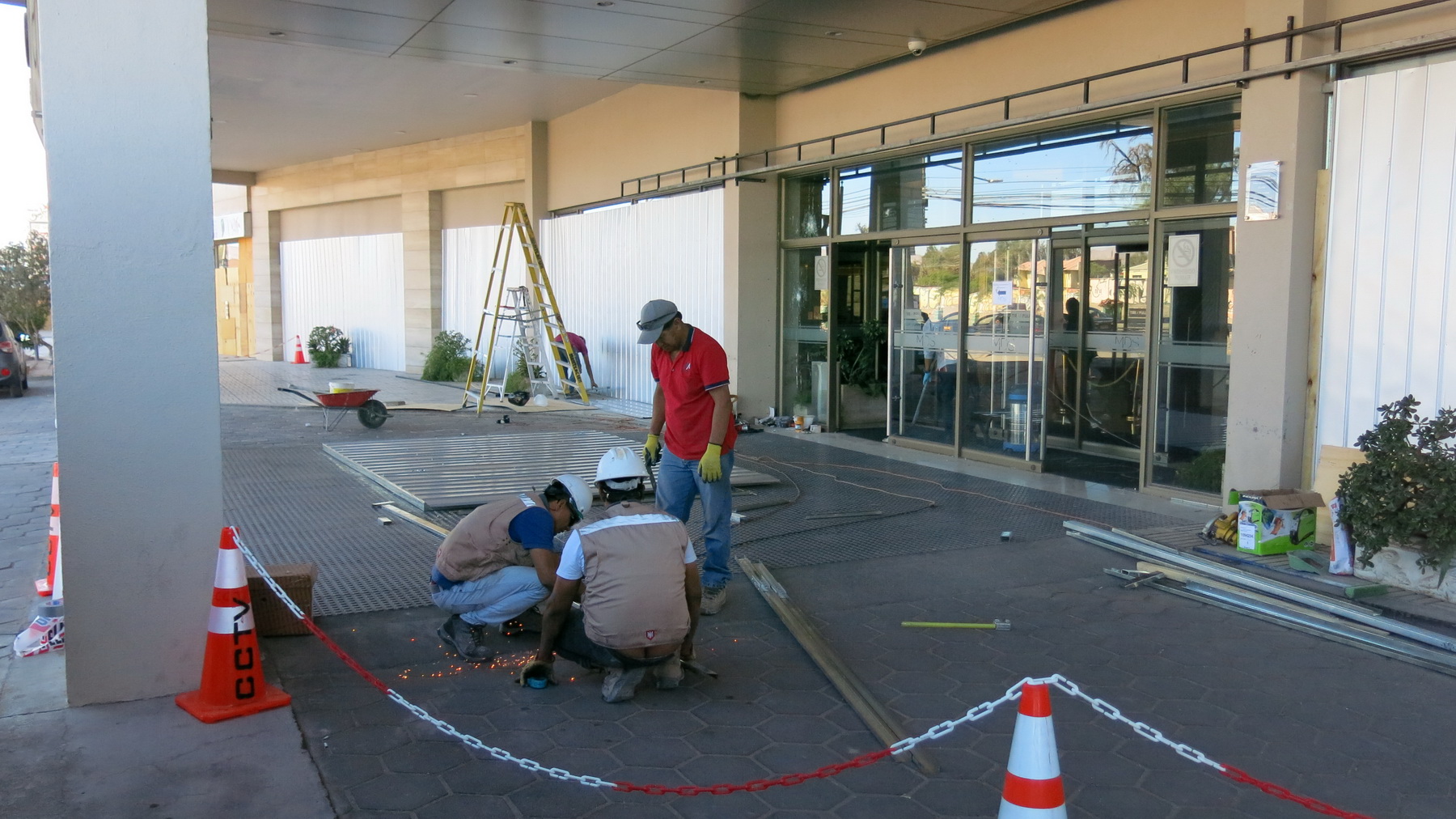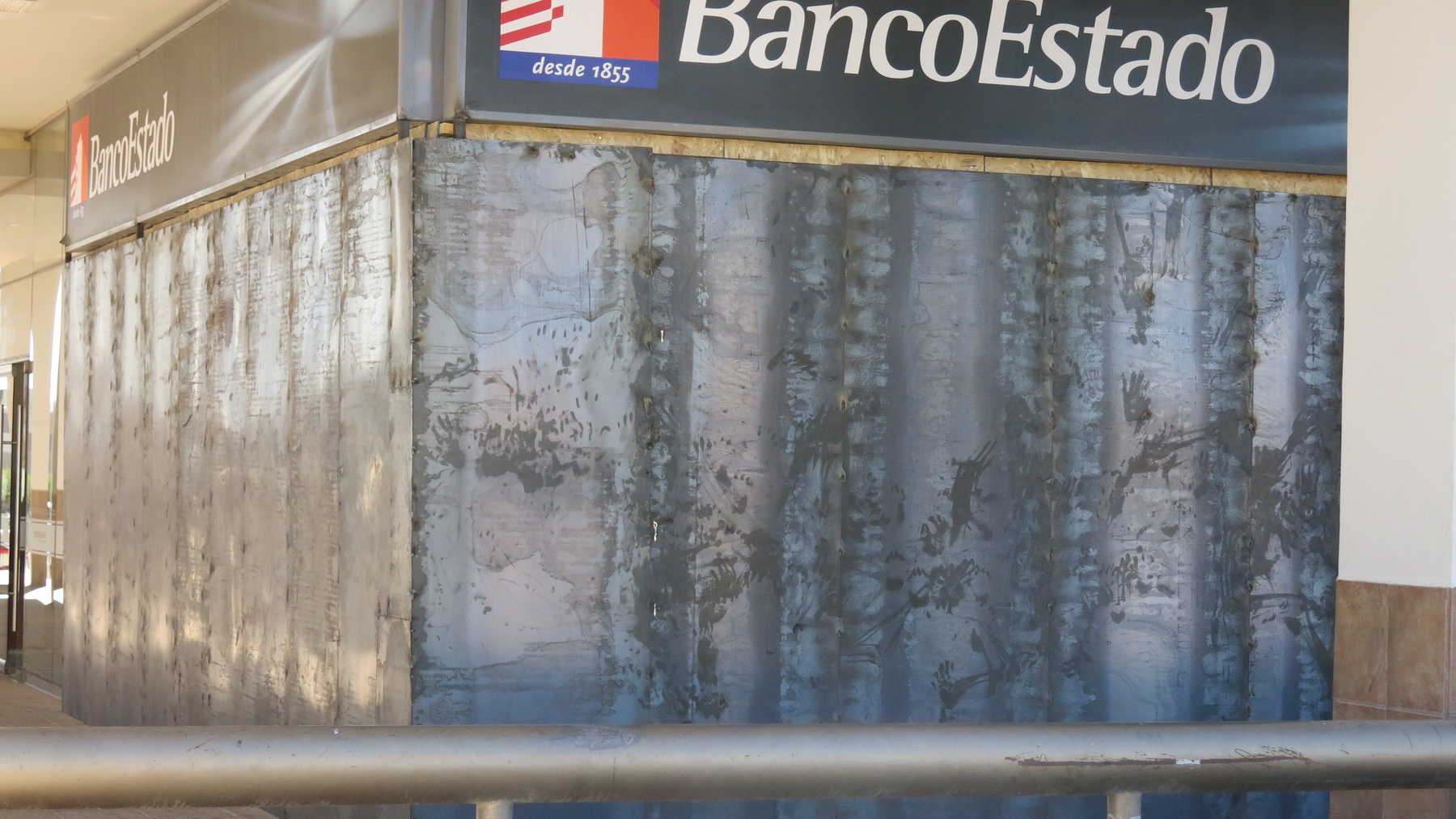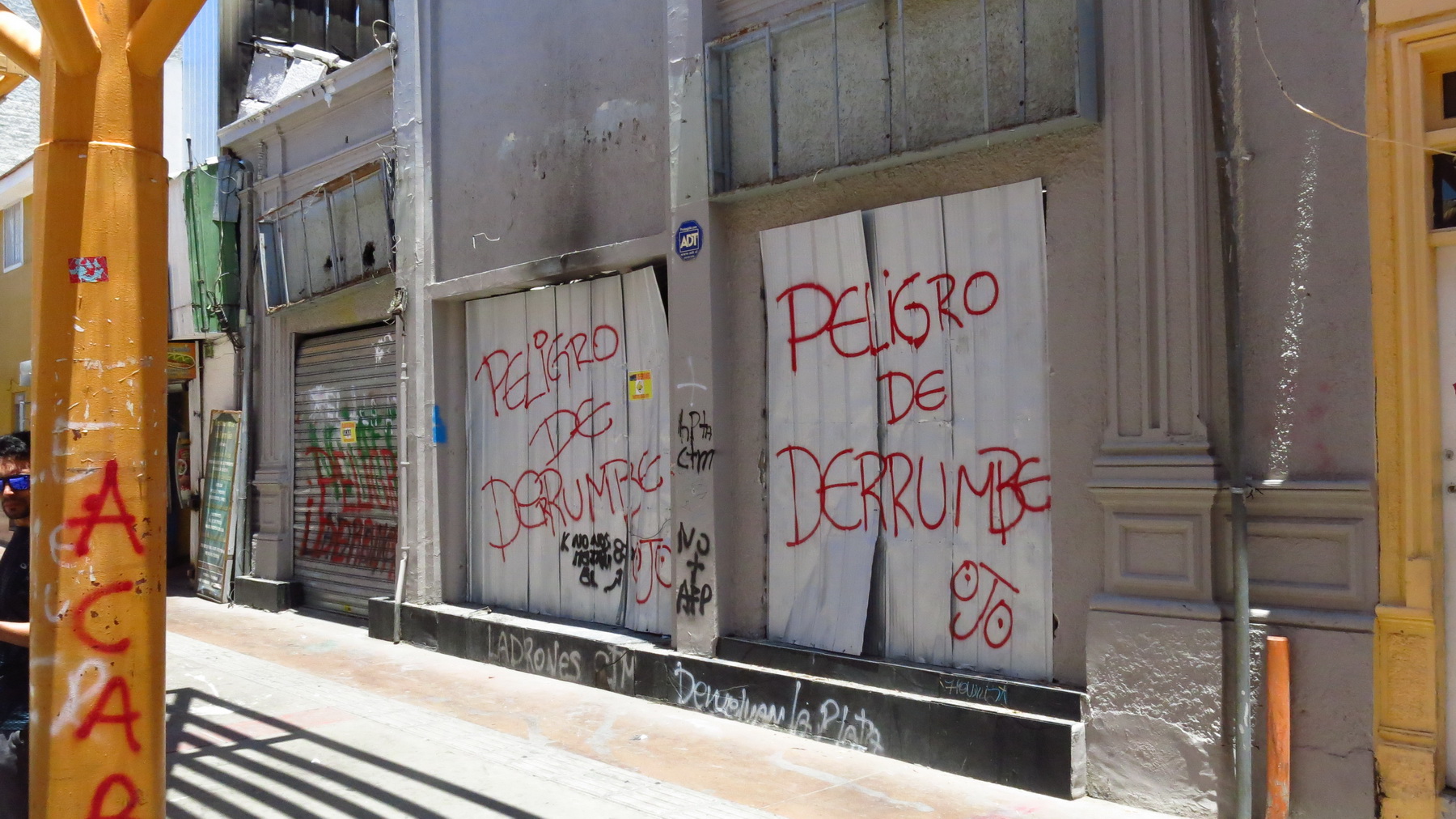 From the international hotel to the national bank and the smallest shops, everyone installed protections according to their possibilities.
Within two weeks, after shop windows had been broken down and stores set on fire, traders shielded the accesses with metal panels by reducing the front door to a tiny opening where one can only pass through by lowering your head, making impossible to run out with a fridge on your back, the best anti-pillaging defense, most often protected by an armed guard. Even Saint John the Baptist cathedral received its armor!
The activity of the glider clubs of Santiago (Vitacura) and Valparaiso (Olmué) was voluntarily suspended for a few weeks in order not to generate jealousies, in other words, low profile and let the storm pass; gliding is not for everyone in this country, it is a clearly an elitist activity. This created panic among some European pilots who had already shipped their gliders for competitions. Some have given up, their glider will remain inside the container. The flights quickly resumed as before. This brings to mind a famous sentance from Prince Salina in Le Guépard: "If we want everything to stay the same, we have to change everything".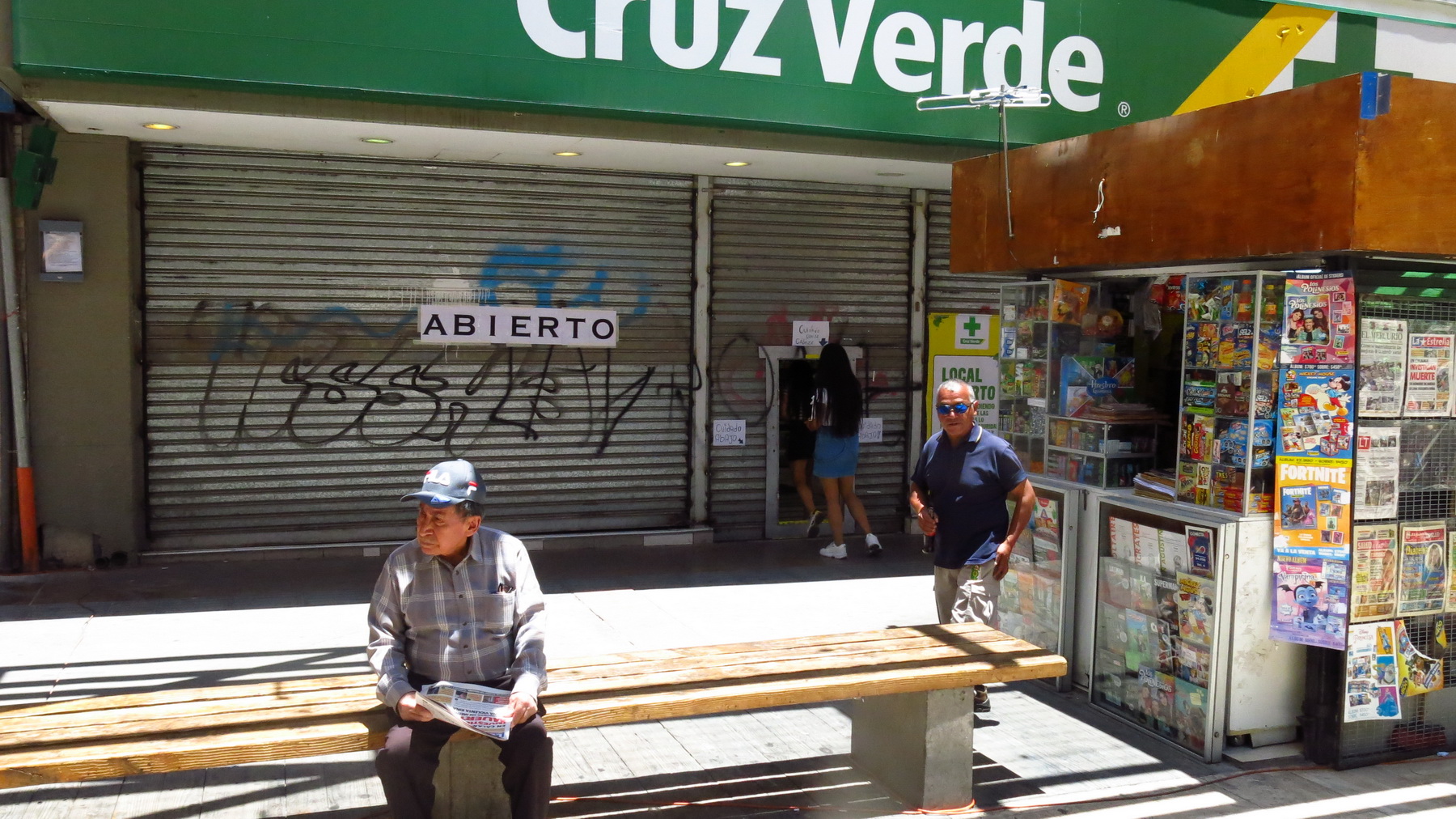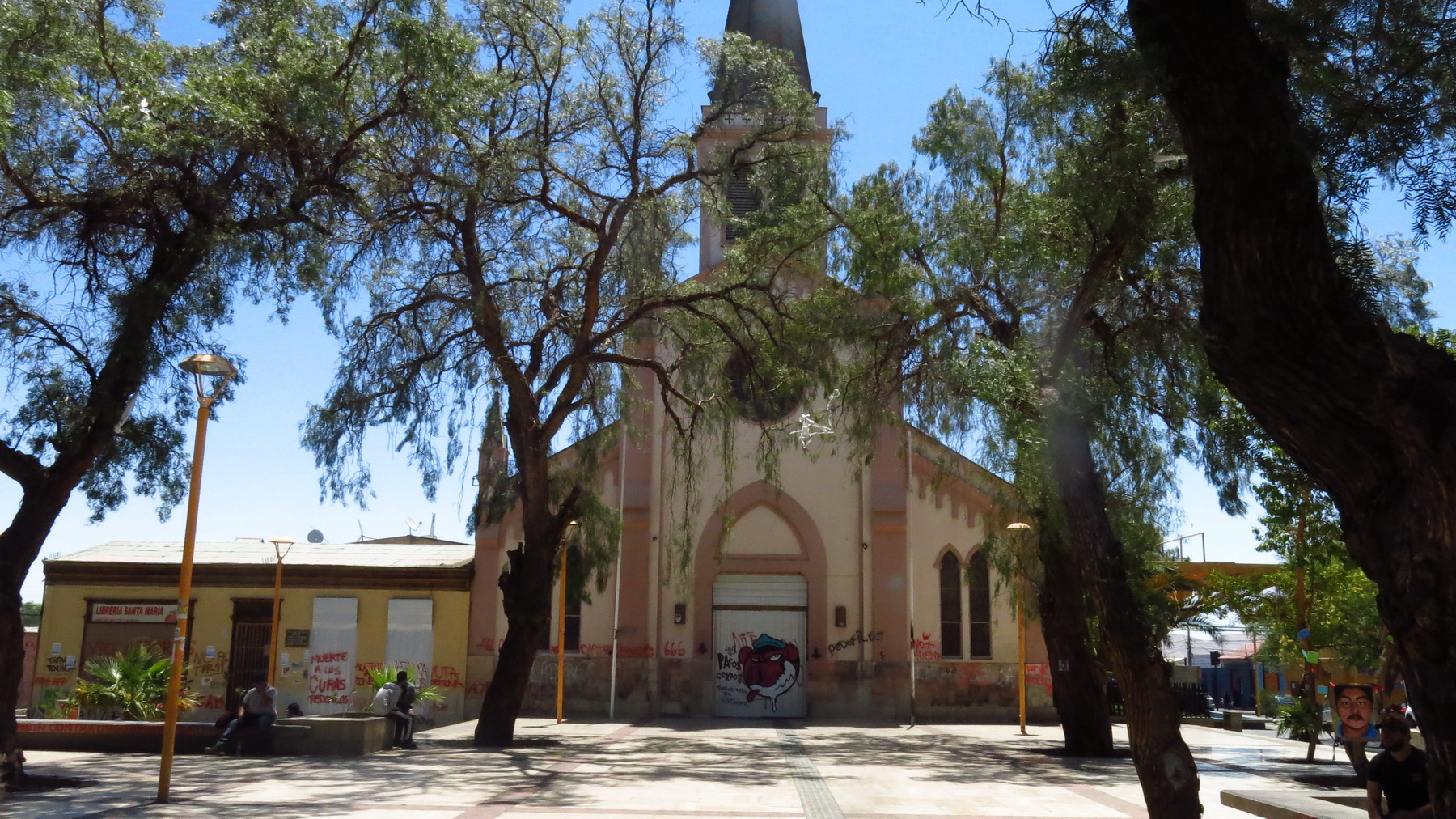 To enter the stores, you have to lower your head and skip the step, which does not allow you to run out with a fridge or a TV on your back. Even Saint John the Baptist cathedral was armored.