One of the deciding factors in favor of the Atacama expedition was the story and photos of a Swiss glider pilot returning from this place, who also participated in our expedition. There were splendid cumulus clouds blooming at 9 a.m. local time, whose bases stayed above the volcanoes from 1,000 to 2,000 m, in short, a little paradise, see photos below. But it was two months later, in the middle of summer. We have never seen them, at least for long enough to complete long tasks. As soon as they were born, they swelled, welded and fell until they encompassed the mountain which had generated them. A phenomenon that surprised us the first few days, but which the locals know well under the name of "Bolivian Winter". Mea culpa, I read this name in the 1986 American report, but forgot to investigate deeper.
At the Tatio geysers at 9 a.m., the first cumulus is already over 8,000 m. The peaks are at  approx. 6,000 m.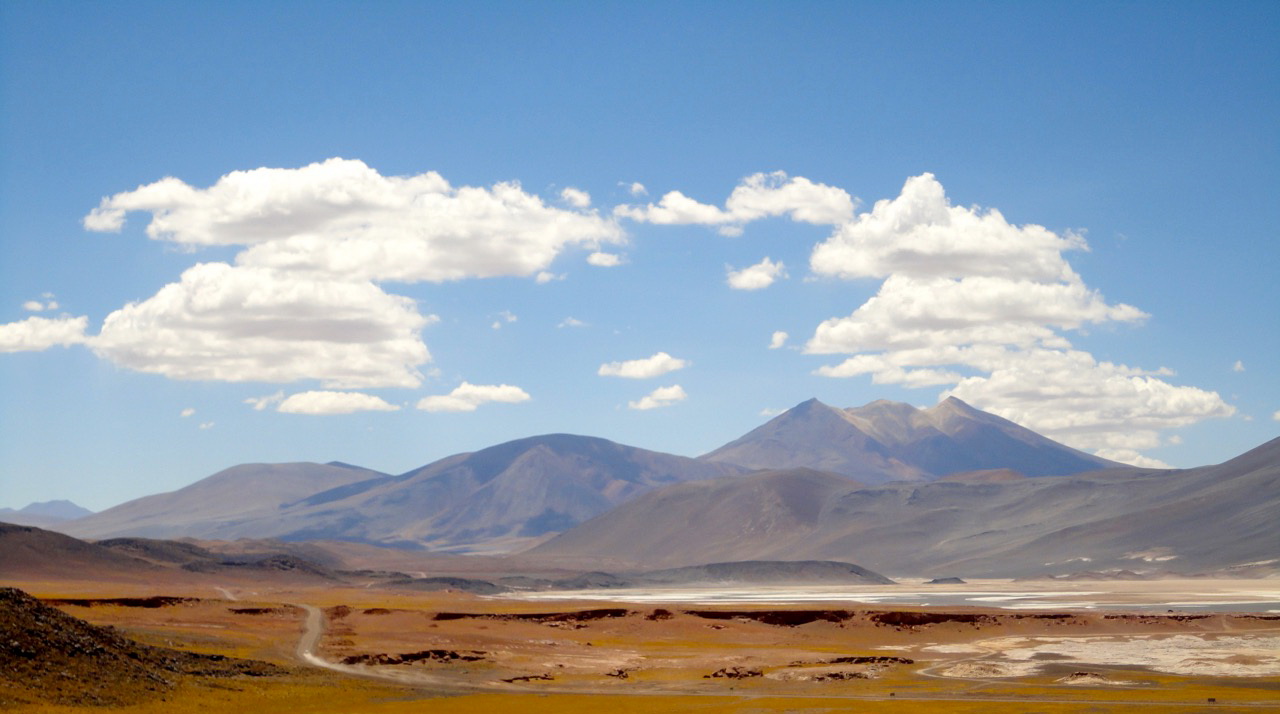 The mythical Miscanti and Miñiques volcanoes on January 3, 2017 at 11:30 a.m. A dream. We have never experienced this situation, except on the Cordillera de Domeyko, which is much less interesting.
The Valle de la Muerte [Death Valley], near San Pedro, on January 5, 2017 at 1 p.m. Same conclusions. In reality, after discussions with the author of the photos, it seems that these beautiful clouds were degenerating in the afternoon.
However, we have to admit that we were never able to be at these places at the same hours because we could not take off before noon for the upwards slope of the runway when taking off against the downward Easterly breeze. Then, it took an hour to reach the volcanoes, and it was too late. All good reasons to move our future expedition to San Pedro, located only 30 km from volcanoes, without ground wind and with a horizontal runway.