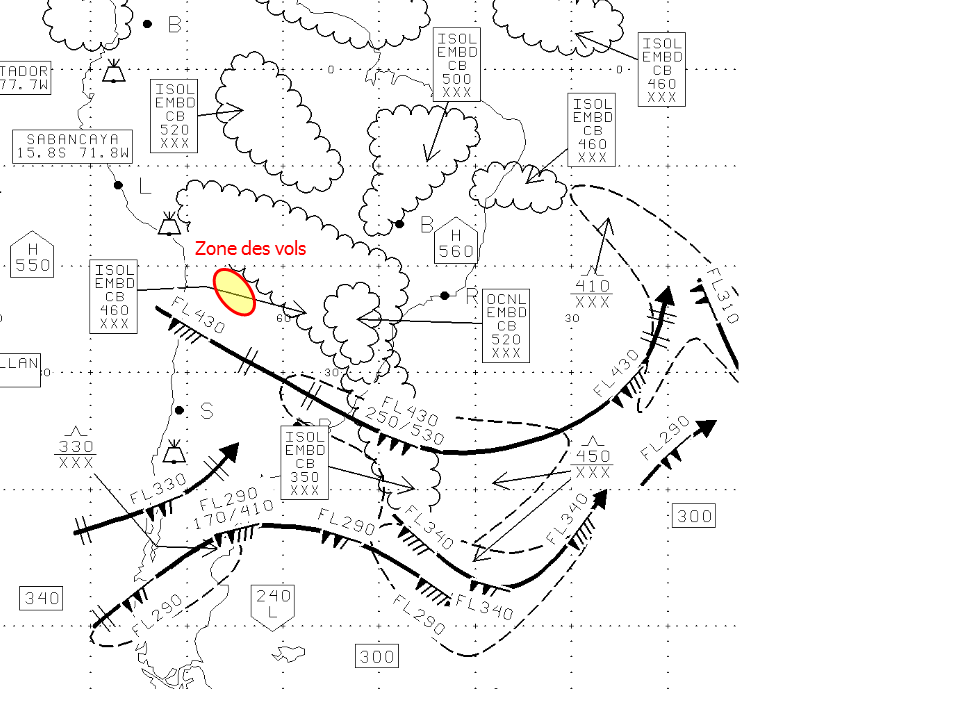 November 26th is a good example of forecast, going from general (public) to detailed (private): the SIGMET map of South America (left) shows a strong 90 kt NW flow at FL430 located "only" 600 km south of our flying area, confirmed by the circumpolar jet stream map (below), and in more detail, mountain by mountain, by SkySight at 2 p.m. at 6,000 m, (below ).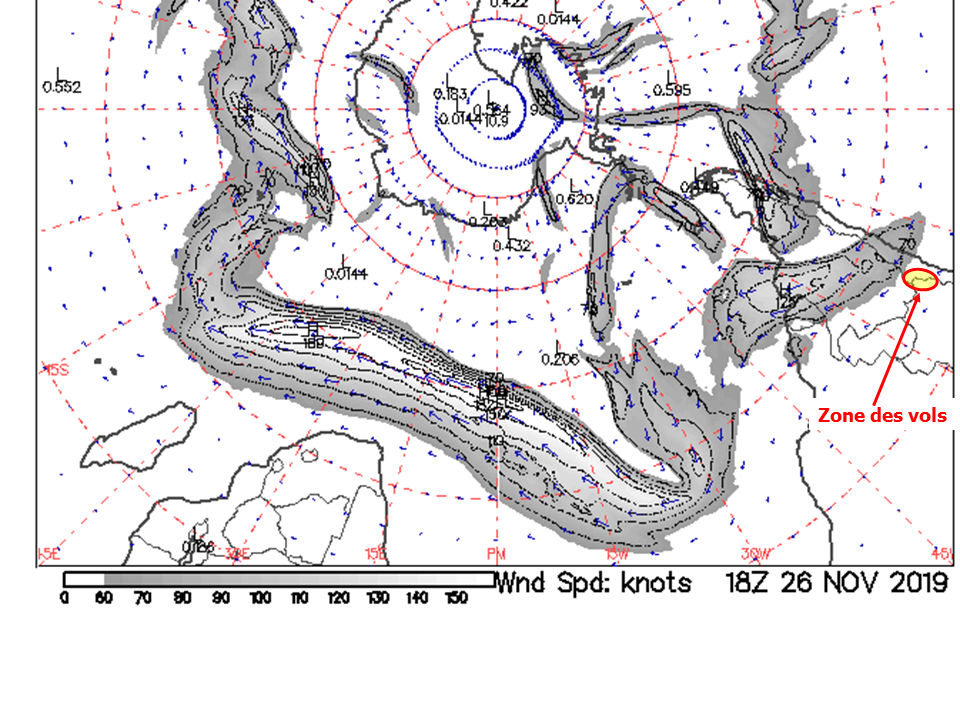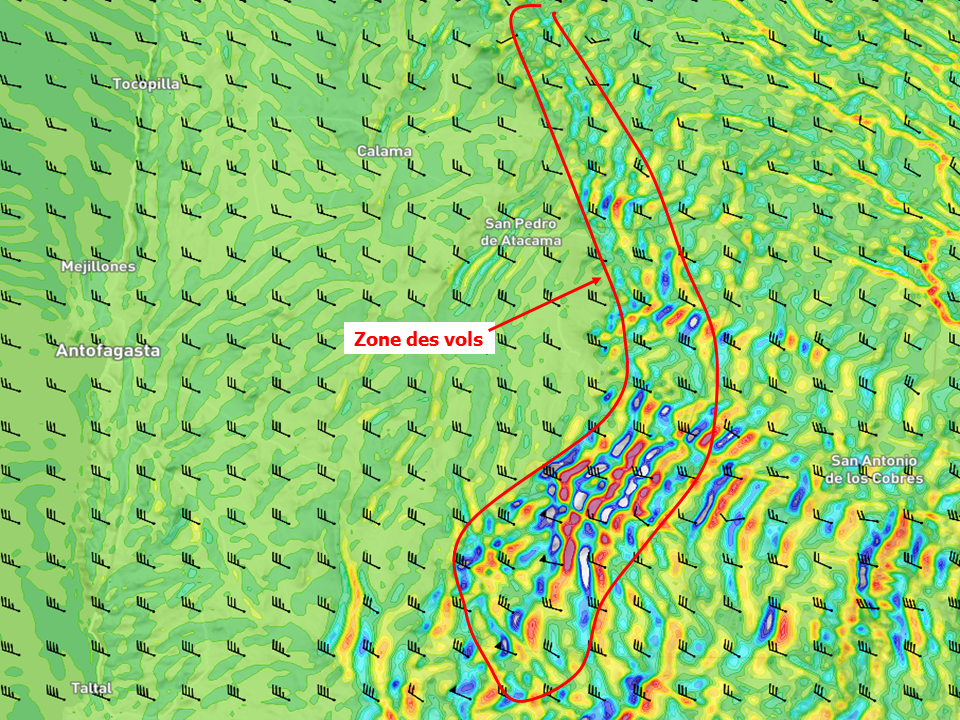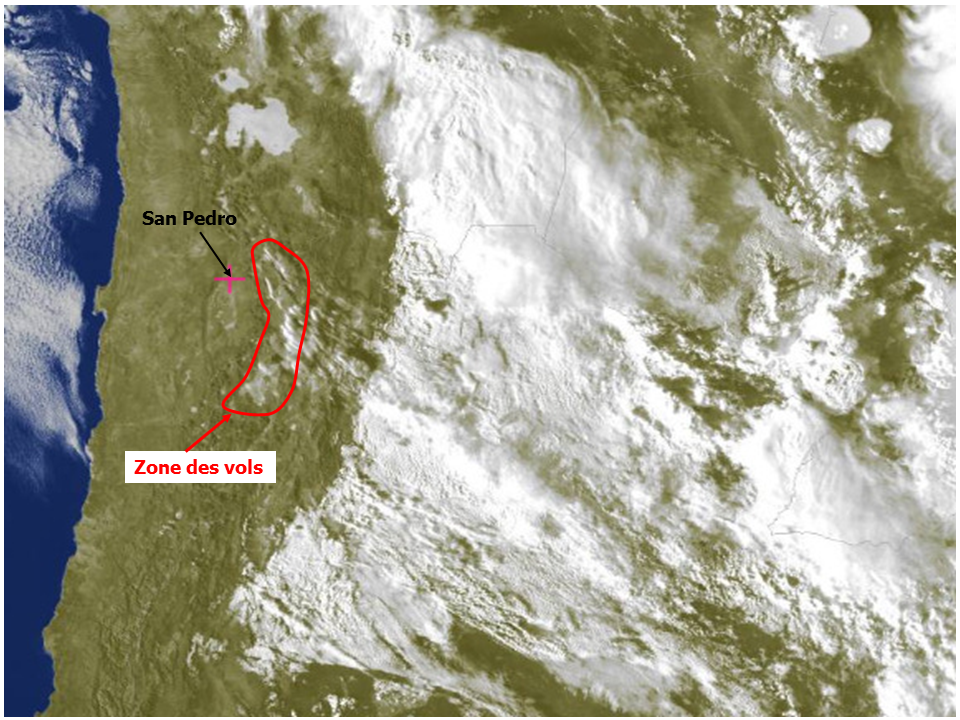 All confirmed in the evening by the satellite picture.
This image shows two hydraulic jumps: the first one, in our flying area, with pseudo-lenticulars whose trailing edges extend over 200 km, until it merges with the second gigantic jump, which is actually a stationary front 1,000 km long. This jump is located in Argentina, unfortunately inaccessible for us: 300 km inside the Altiplano, the ground is more than 4,000 m, completely unknown.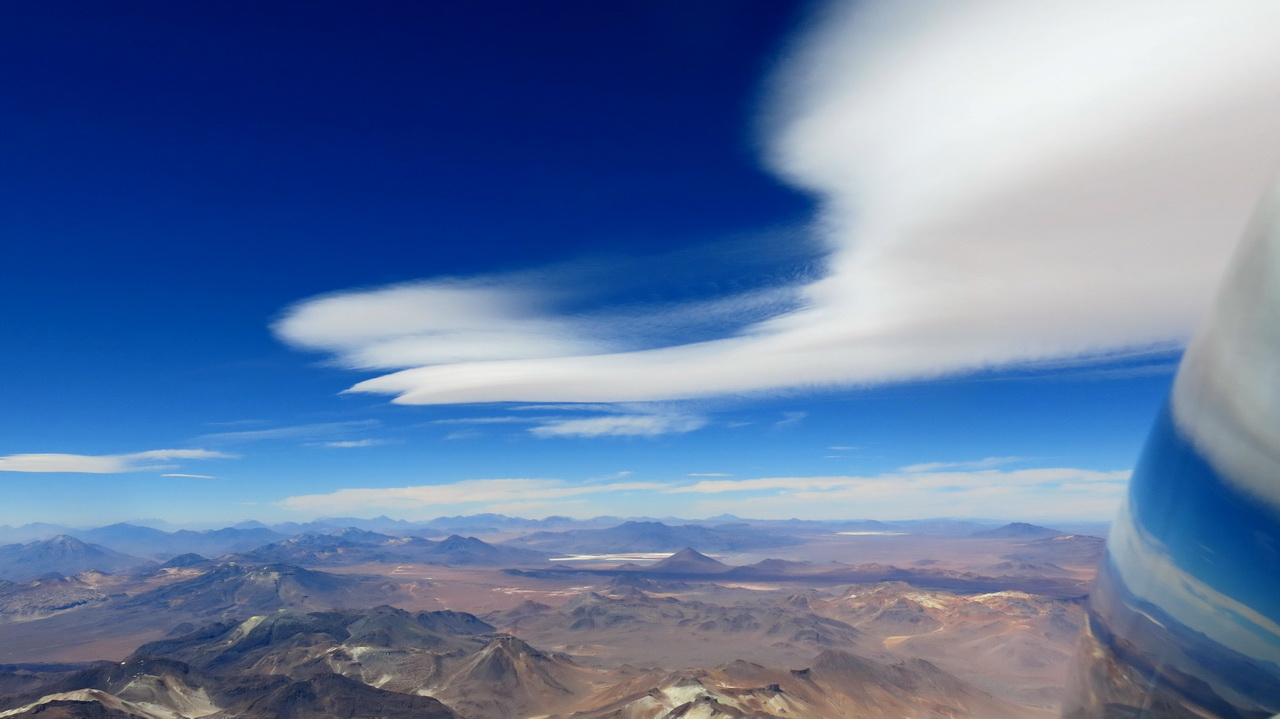 This photo was shot at 7,600 m downwind of Sairecabur, looking north. It shows the shape of the lenticular cloud, located around 10,000 m, whose tongues in the leading edge are typical of the hydraulic jump.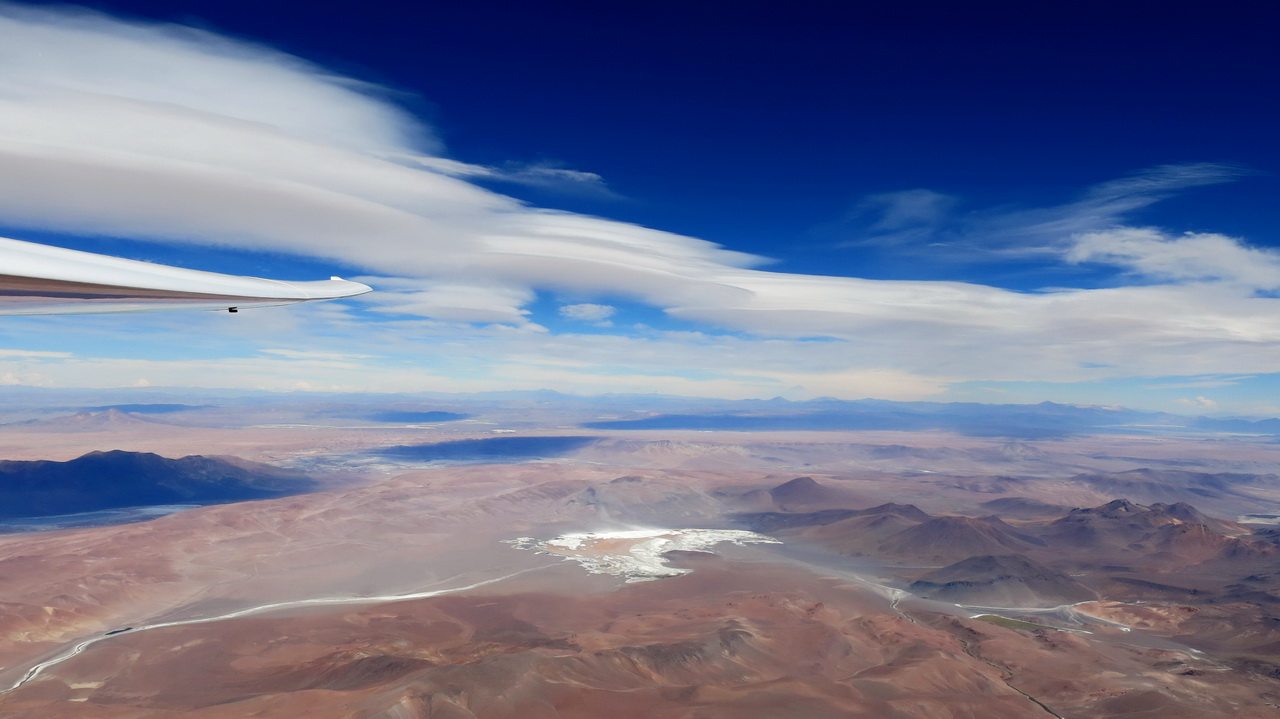 Same place at 8,000 m looking south (Argentina).
The front of the secondary jump is visible in the background.
In this case, the topography plays only a secondary role. The waves are triggered by a virtual topography constituted by an air mass having physical characteristics very different from those located below and above. It is the 3rd layer which undulates so strongly. See Laurence Armi studies about stratified flows.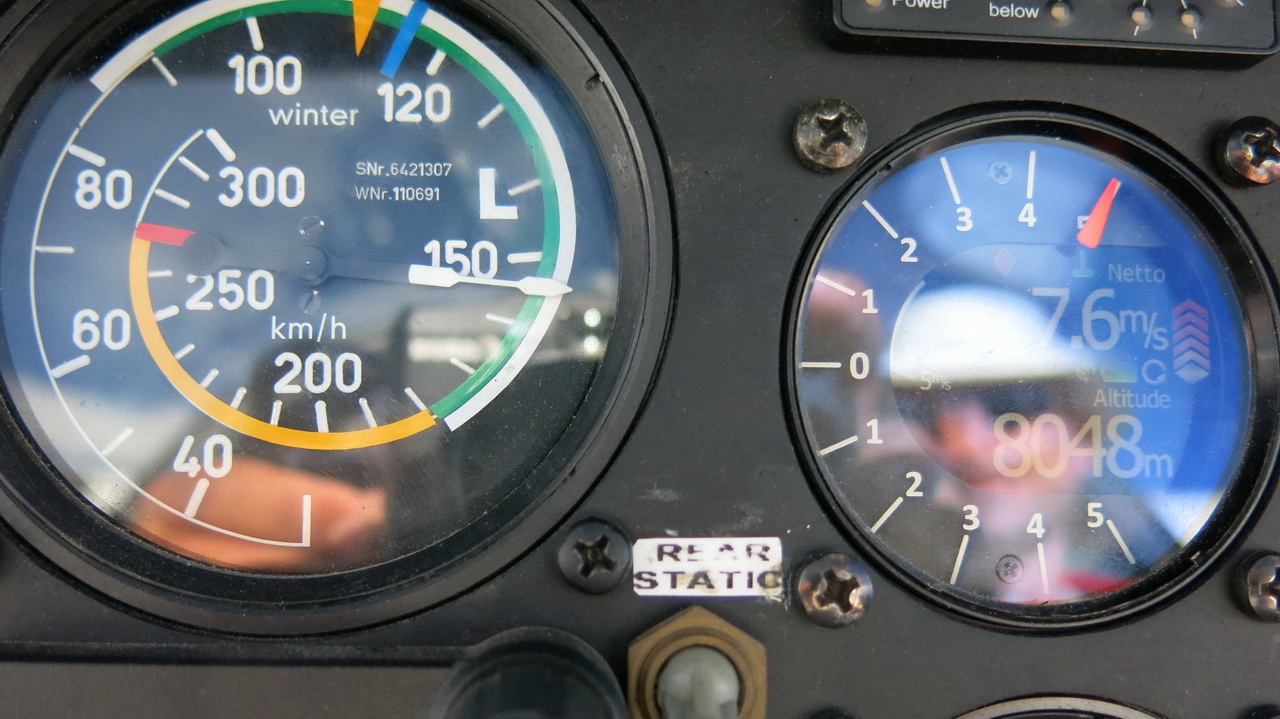 A few minutes later, a decision was necessary, the rule was to limit climb to 8,000 m for oxygen and Vne safety. In a few minutes, with this lift, our pilots may lose consciousness, the EDS delivers the correct oxygen flow only up to 6,000 m. The airbrakes are insufficient, the pilot must  leave the lift going upwind.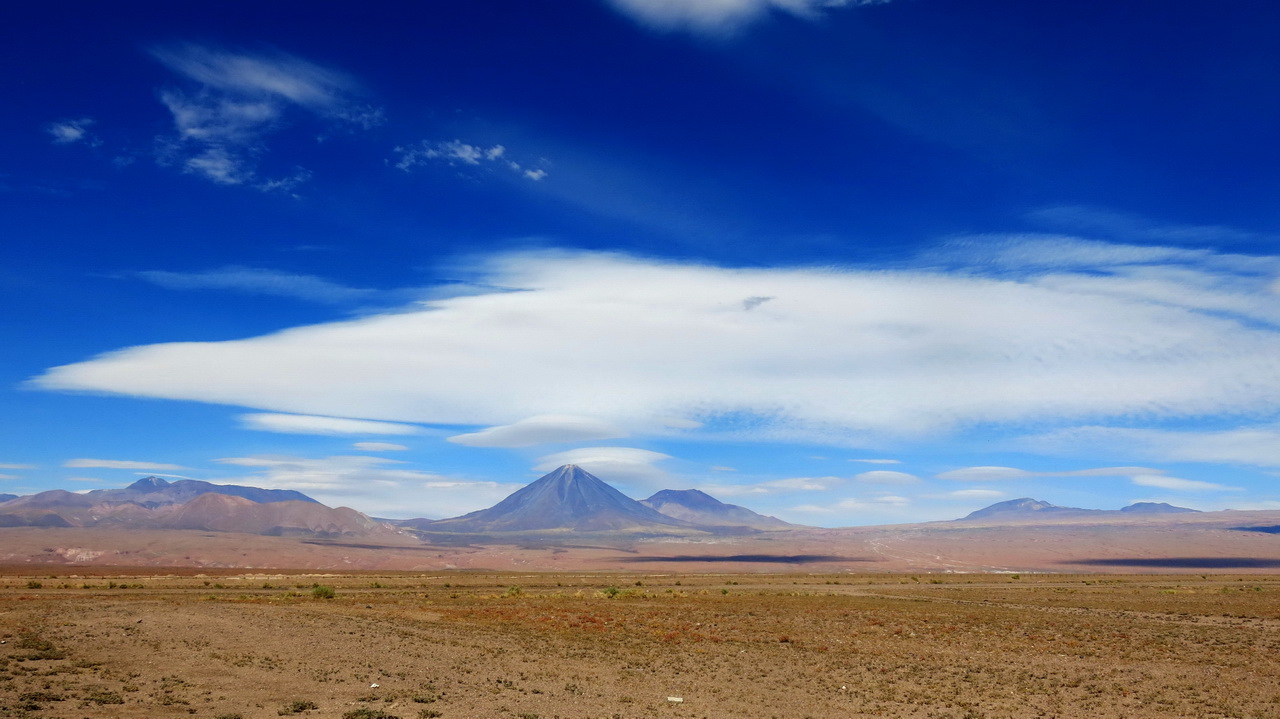 This exceptional situation occurred again in the afternoon of December 1st. This photo was taken from the aerodrome of San Pedro, when we had already closed the expedition, it was tourism and restaurant day; our wives will take the opportunity to discover the mythical Licancabur.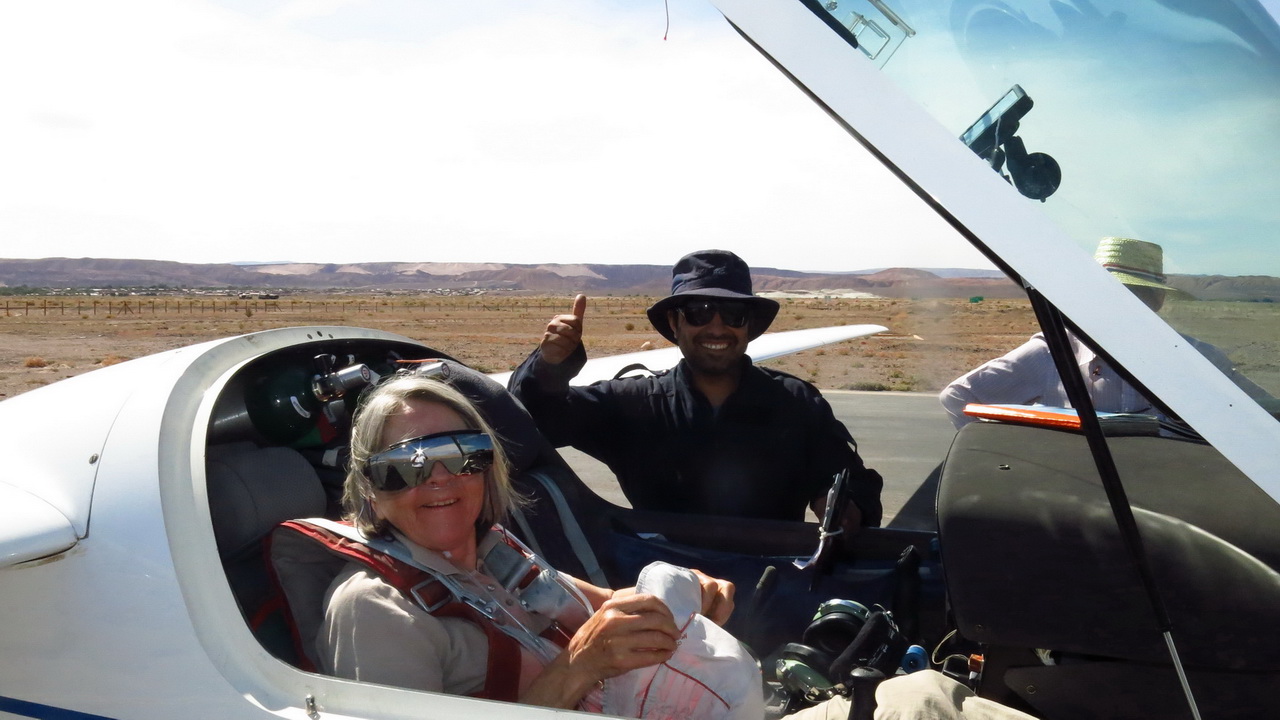 For the return flight from San Pedro to Calama, Anne-Marie will accompany Sergio and get to know the volcanoes at 7,000 m in peace, no turbulence, ideal temperature.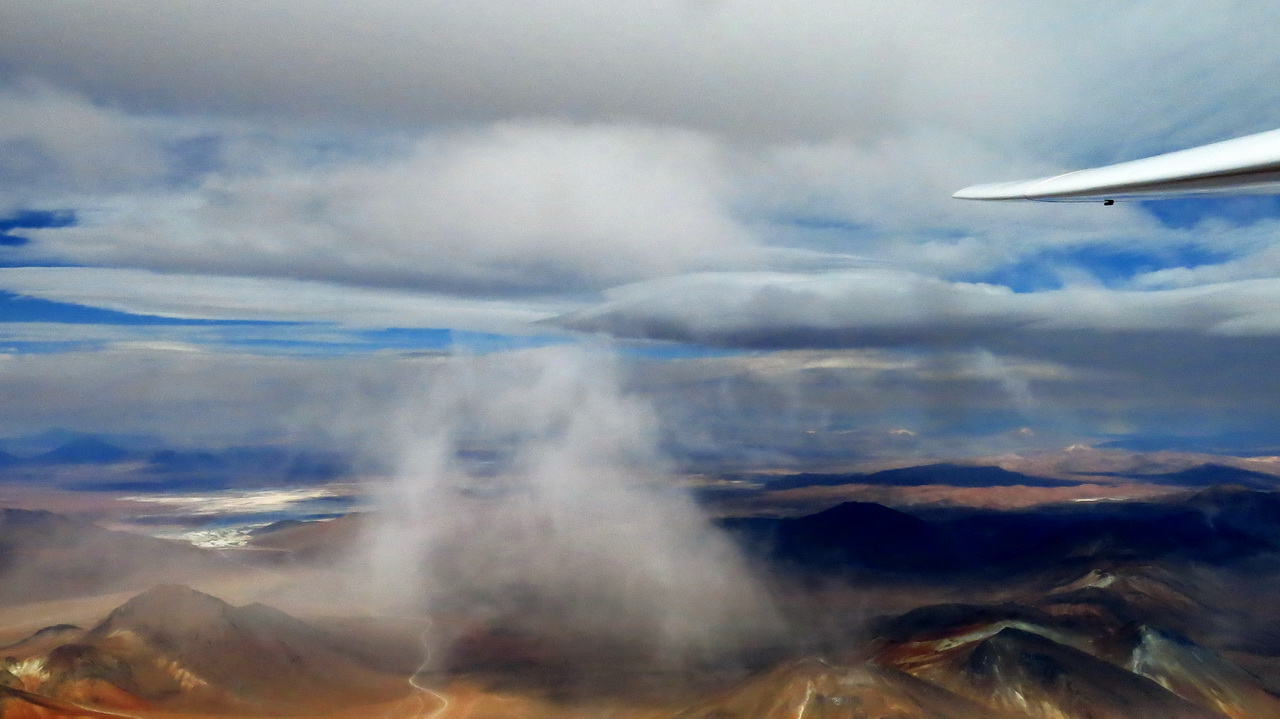 These rotors are located around 7,000 m and are surprisingly quiet, no turbulence, to the delight of my wife. The lenticulars are around 8,000 – 10,000 m, unreachable safely with the EDS.