Until that day in 2017 when I go to Italy to look for a Stemme S10-V (Limbach engine) on behalf of Jean-Pierre, a Franco-Chilean friend, whom I export to him, then he says to me: "You can use it in Chile whenever you want." Then glider pilots tourists tell me about their hiking adventures in the volcanoes of Atacama, with cumulus clouds whose bases are 1,000 to 2,000 m above the volcanoes, which peak around 6,000 m. The sum of the two ideas triggers the spark and the new owner of the S10 is ready to launch an expedition to the volcanoes of Atacama.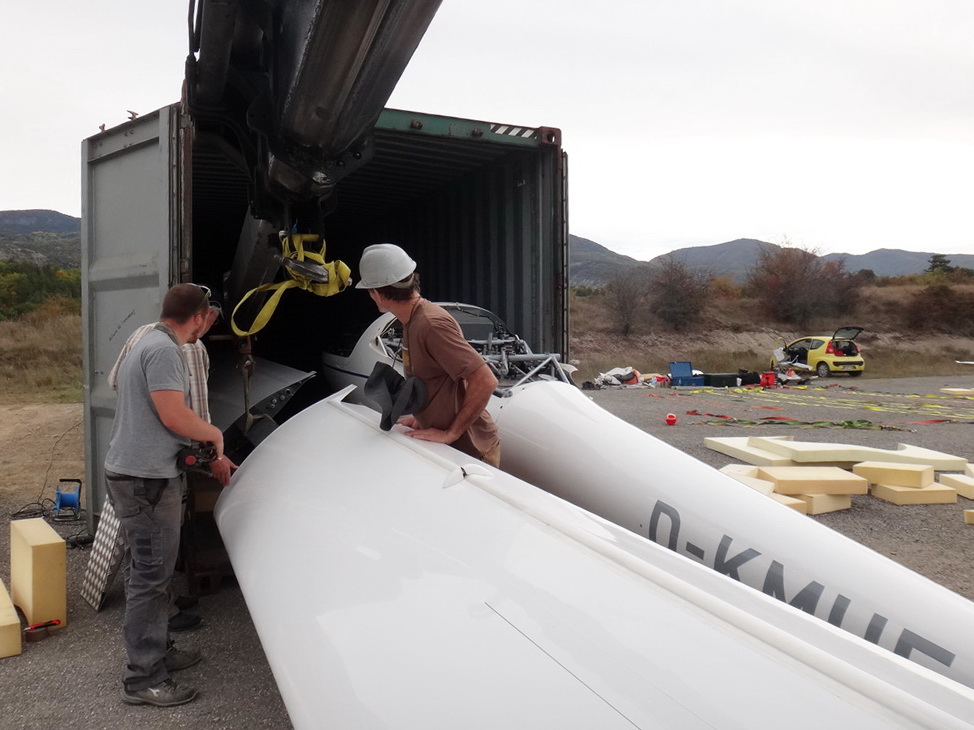 October 2017 in Gap-Tallard, containerization  of Jean-Pierre's S10, exported to Chile, that we shall use for this expedition.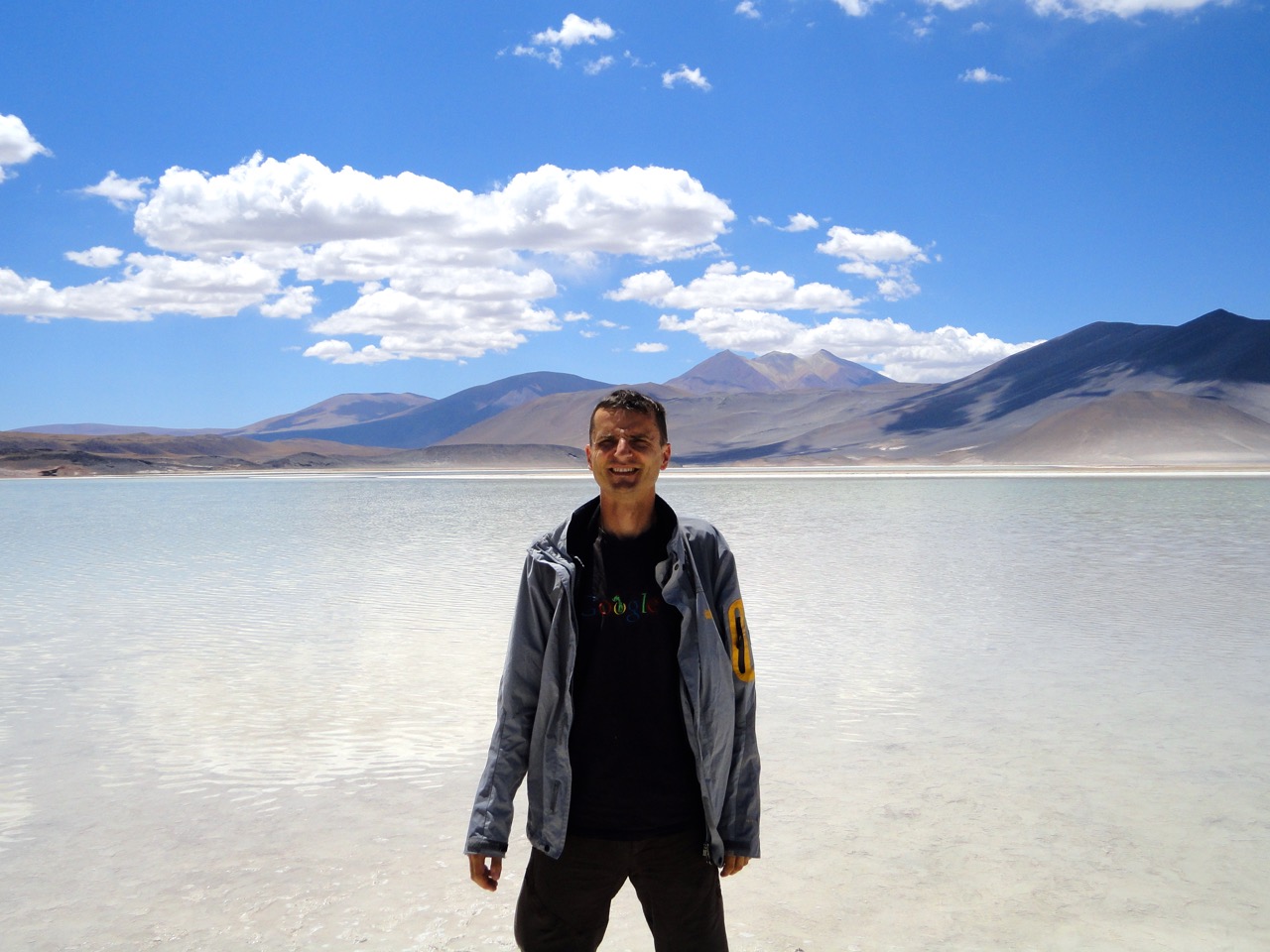 With these photos of cumulus clouds with bases around 8,000 m above volcanoes at 6,000 m, Gerhard Wesp convinced me of the interest of discovering these mythical conditions and landscapes.
In January 1986, a group of pilots from the Vitacura (Santiago) club and Americans had already launched an expedition, "a rally-raid", with the aim of flying gliders to Arica, 1,700 km, at the northern end of Chile. The expedition included 60 people (including the Frenchman Claude Calleja and the German Diether Memmert), eight gliders including a Caproni Calif with turbine piloted by the famous Karl Striedieck (see Dancing with the Wind p. 44), three tugs, plus a Cessna 421, a C180, a C172 and a twin-engine Twin Otter from the Air Force to transport the pilots and make the reconnaissance, 10 vehicles and 5 trailers, all sponsored by the national airline company Lan Chile [1] , Shell Oil, Hotel Carrera, the Chilean Automobile Club and the Consorcio Nieto Hermanos [2]. Articles published in Soaring magazine in May 1986 can be downloaded here. This story is impressive and calls for great caution, with some important information: 1) the development of convection clouds are subject to rapid degeneration due to the "Bolivian winter", to be deepened; 2) the cold air from the Pacific Ocean seems to be an obstacle to the formation of thermals in the Atacama Desert 3) The desert is totally unlandable, with the exception of a few parts of roads 4) they have practiced ridge flying, not applicable for us 5) they took off from Calama but to go towards the sea, therefore without interest for us, will have to fly in the opposite direction.
I also read the narrative of Sidonie Ohlmann on the ferry-flight (with the engine) of a Stemme S10-VT from Mexico to Argentina via Atacama, it was far from simple but still doable. We will therefore not be the first gliders to fly over this desert, but undoubtedly the first to fly over the volcanoes of Atacama.
[1]  Owned by the current President of the Republic and former President of the Aero Club Vitacura (Santiago)
[2] The 2nd national company in terms of turnover, canned fruit and derivatives